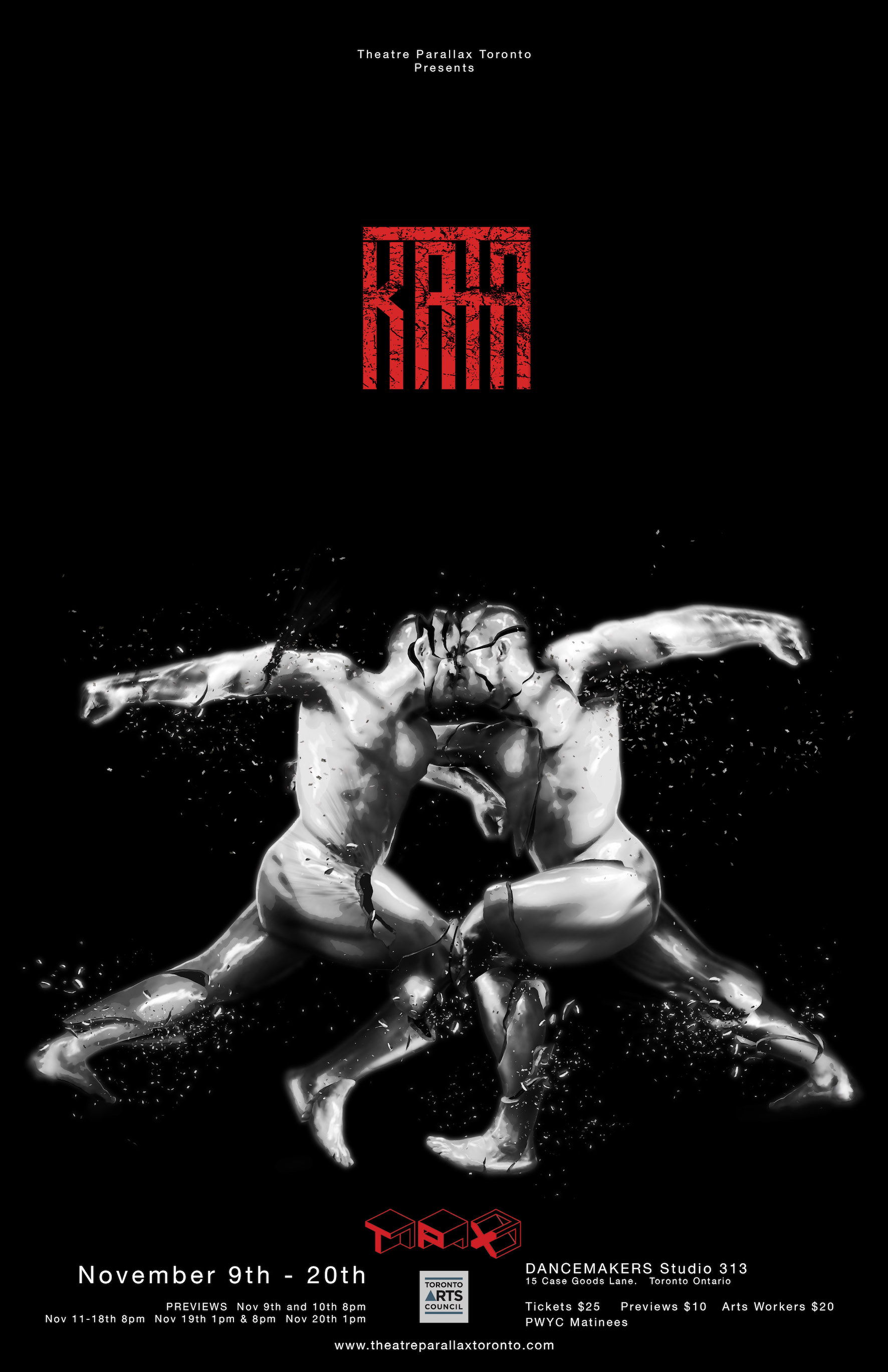 A surrealist physical performance piece inspired by Antonin Artaud, KATA, explores masculinity through it's title. A Japanese word describing specific behavioural conditioning that emphasizes the learning and reinforcement of patterns through repetition.
In KATA, four subjects are born into a dystopian world, not unlike our own, where, through the inheritance and perpetuation of long-established masculine expectations, they are bred into perfect soldiers. Observed by an audience of investors, the demands of the war industry and of fellow peers systematically enforce gender norms, hardening these men into products sold to satisfy the needs of external forces. As the product test progresses and the veneer of masculinity cracks, the audience is left asking, " Is this a sustainable investment?"
KATA combines content and form in a way that merges theatre and performance art. In an attempt to present the unrealistic construction of the "ideal male", our performers commit their bodies and minds to the exploration of "toxic masculinity". They suffer through repetitive physical training, sacrifice their personal vices, and work tirelessly to attain physical and mental control. In this process they question their own masculinity, their loyalties to their art, and if this form is worth subscribing to.
We hope KATA will aid in the study of gender to better understand the development of masculinity and therefore understand the gender binary and its inequality more thoroughly as a whole.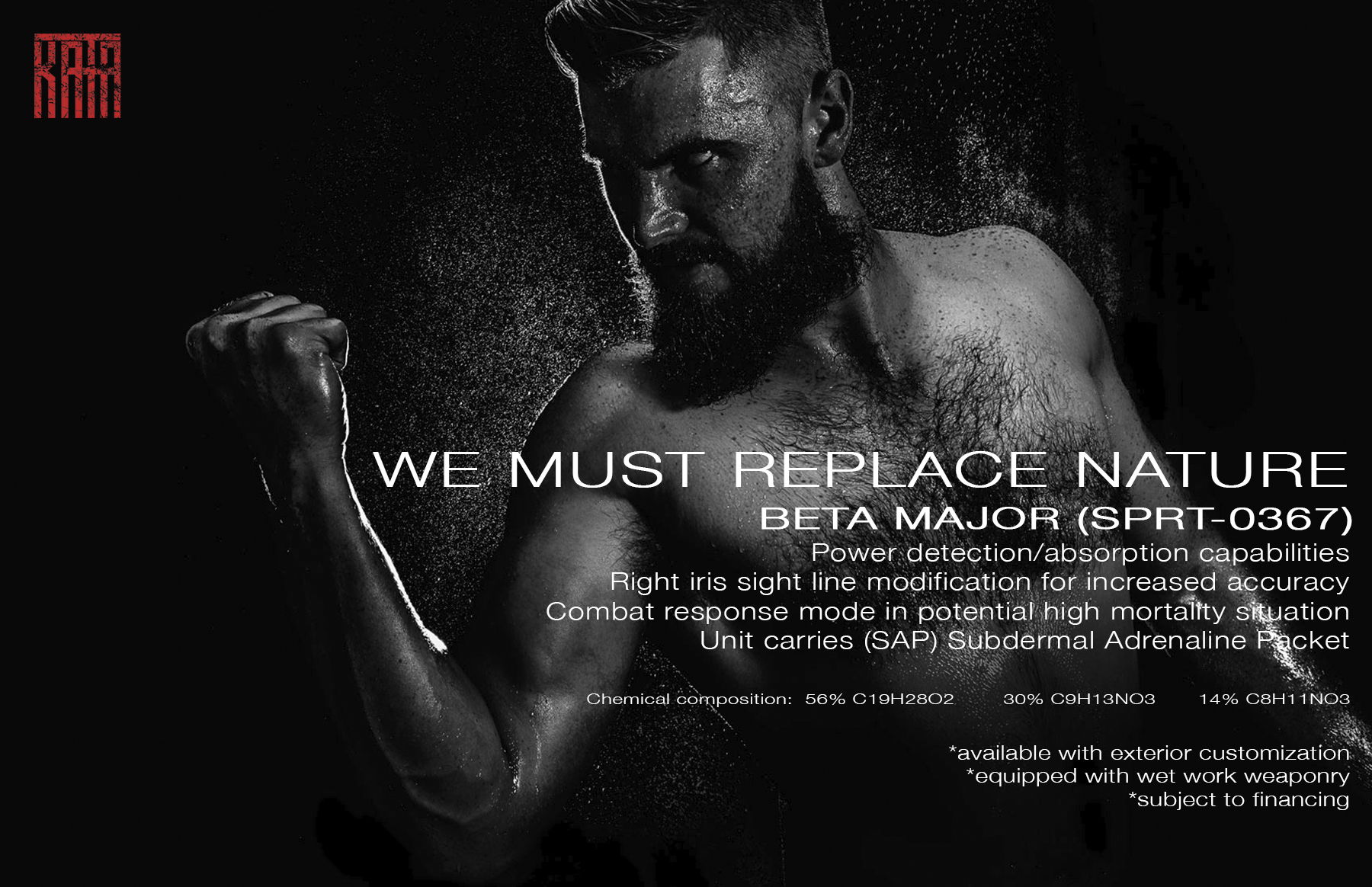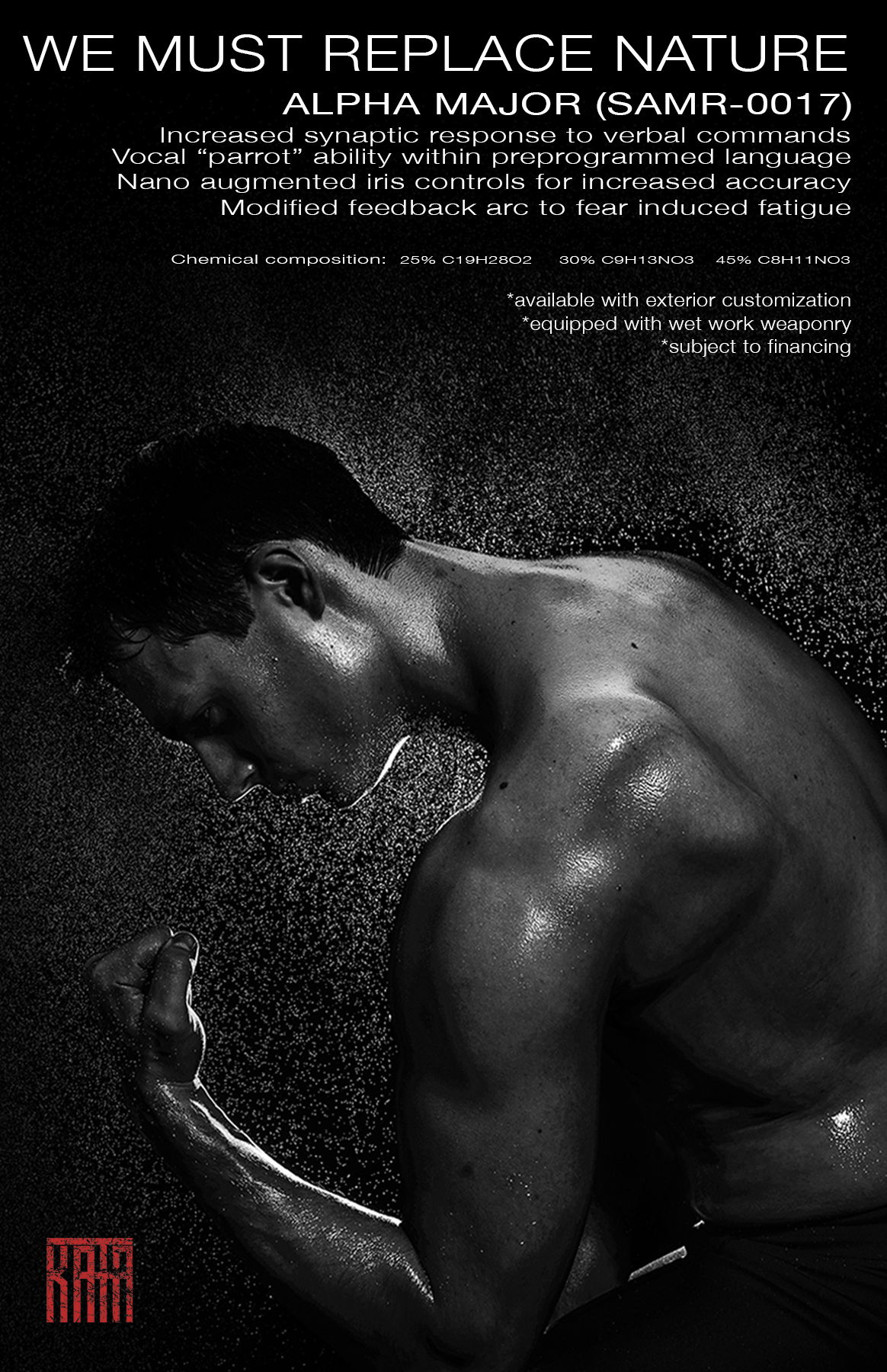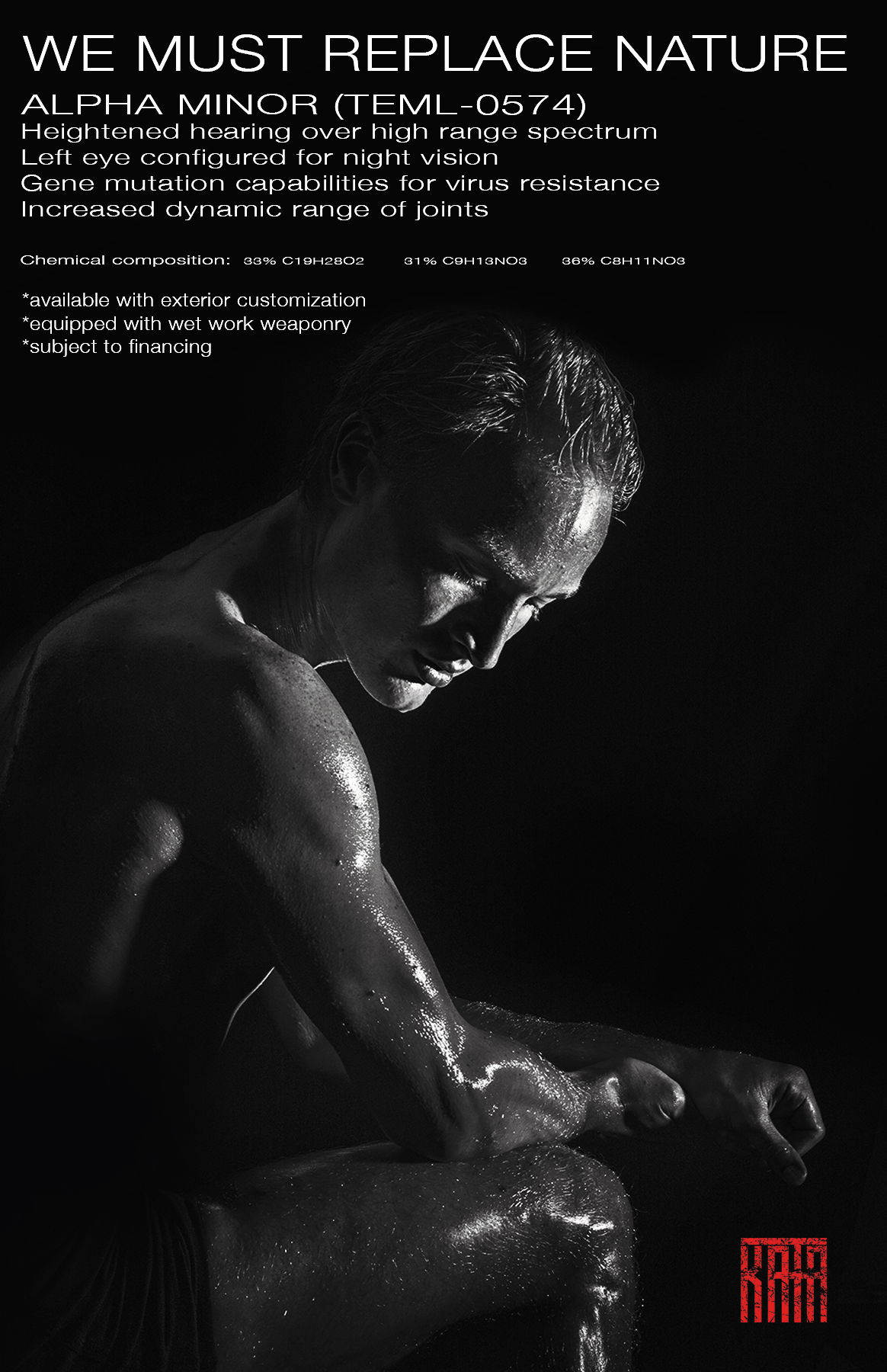 Maite Jacobson - Director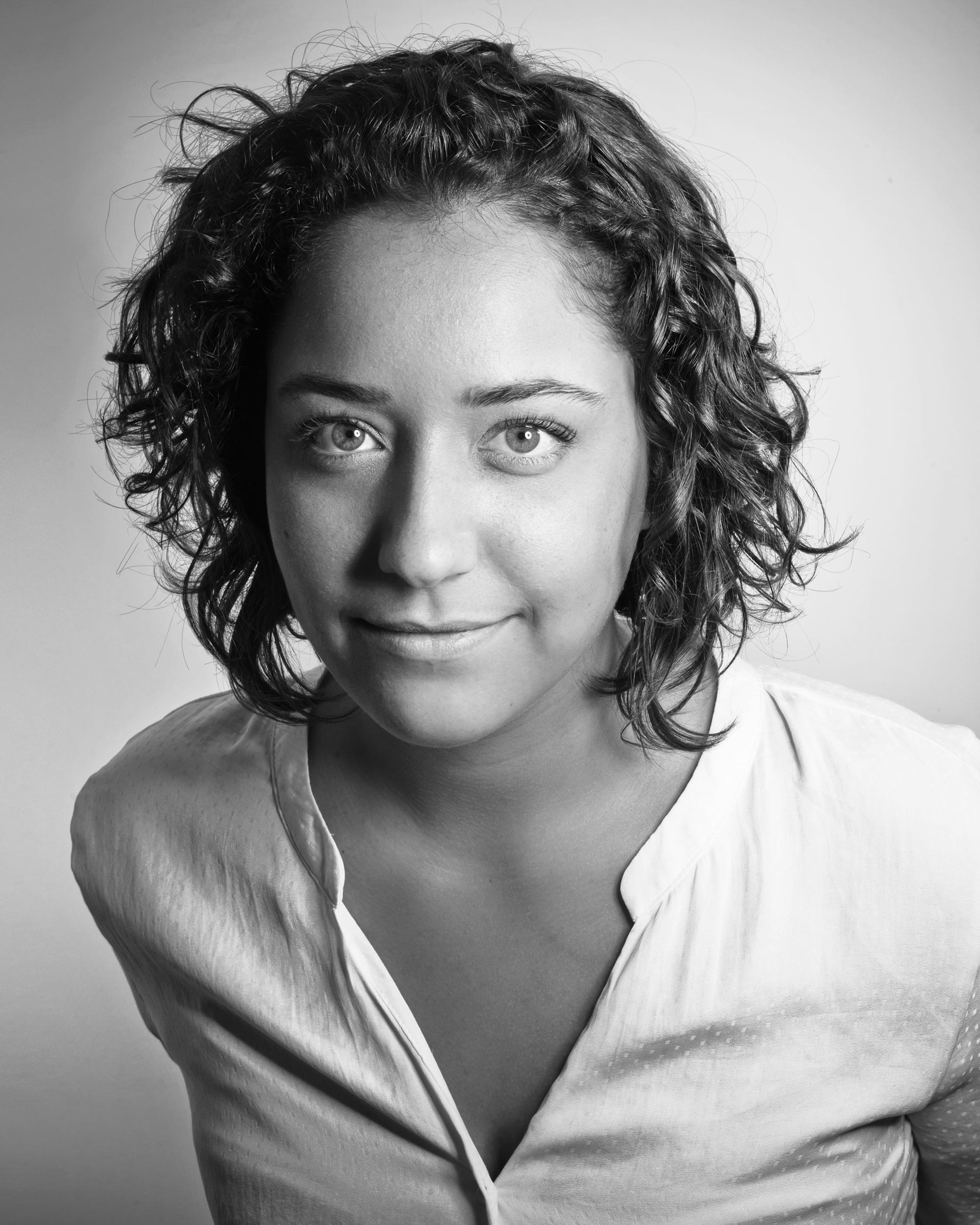 Maite Jacobson is a Toronto raised theatre artist combining her varied backgrounds in choreography, design, writing, dramaturgy and management to generate new work and supplement the projects of others. Graduated from York University's Fine Arts Program with a specialized Honours in Devised Theatre, this artists credits include: Silk (Director, Theatre Parallax Toronto, 2015), The 10/10/10 Project(Choreographer, Bismuth Theatre, 2015), KATA (Director, Projections and Promotional Design, Theatre Parallax Toronto, World Stage Design Festival 2013 and independently in 2015), the RESISTIBLE rise of arturo UI ( Assistant Director/ Stage manager, the red light district, 2014) Taming of the Shrew in High Park (Assistant Director, Canadian Stage, 2013), XYZ (Co-Director/Set Designer/Video-Op Penumbra Collective, Devised Theatre Festival @ York 2013). 
Anthony Di Feo - Alpha Major
Anthony Di Feo is a Toronto based theatre artist who specializes in physical theatre performance and text based creation. Anthony is always looking at the potential and possibilities of language, be it physical or verbal, as a means of exploration into socially relevant issues. Anthony graduated in 2014 from York Universities Devised Theatre program with a minor in creative writing. He has spent the last few years working with Theatre Parallax Toronto on their show KATA which premiered at the World Stage Design Festival in 2013 and was workshopped in Toronto again in 2015. Other notable credits include; So Long Sally (Jack, Chahley Horse Productions), Silk (Jeremy, Writer, Theatre Parallax Toronto), The 10/10/10 Project (Choreographer, Bismuth Theatre), Quarter Life Crisis (Creator, Performer, Affinity Theatre), and playGround 2013 (Artistic Director, Theatre@York). Anthony is thrilled to have worked on KATA for these last few years and is so grateful for the teams he has worked with throughout.
Thomas Mc Devitt - Beta Major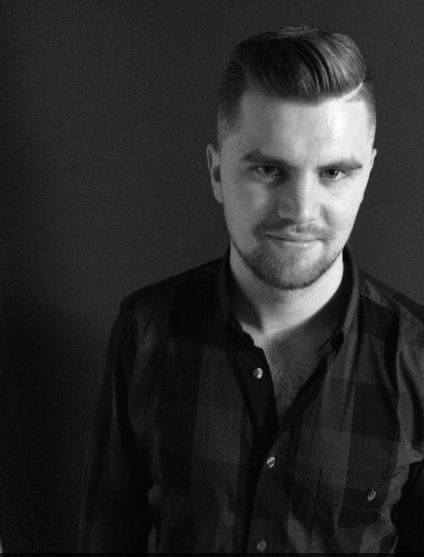 Thomas McDevitt is the Artistic Producer and co-founder of Theatre Parallax (TPX). Since creating TPX three years ago Thomas has continued to grow the artistic and administrative capabilities of the company. TPX has created and performed work both in Canada and the UK including their work KATA, their debut piece, which premiered internationally at World Stage Design in 2013. In 2015 Thomas both produced and performed in TPX's work SILK at the Hamilton Fringe Festival. As a playwright, Thomas co-wrote Invisible City, which premiered at the Toronto Fringe in 2013. Thomas also wrote for the multidisciplinary work titled The 10/10/10 Project that ran at both the Toronto and Hamilton Fringe Festivals in 2015. Thomas is a member of the Playwrights Guild of Canada. This past July he participated in the Toronto Fringe Festival's TENT program and is a regular member of Meredith Potter's Producer's Learning Network (PLN).
Luke Pieroni - Beta Minor, Set Designer
Luke Pieroni is a graduate from the Devised Theatre and Set and Costume Design program at York University in 2016. After joining KATA last Summer for a workshop run, he has committed to TPX as a contributing creator and Designer for the full realization of the show. Previous performer credits include Binge (Drum, Toronto Fringe 2016), strangeness and breath (Performer, Creator, Epigraph Collective), Oh What a Lovely War (Drummer, Theatre@York). Design and Production credits include The Common Ground (Set and Costume Design, Phenomenon Theatrix) Macbeth (Scenic Art, Canstage), Cymbeline`s Reign (Set and Props, Shakespeare in the Ruff) The Resistible Rise of Arturo Ui (Lighting, Red Light Theatre District).When not making theatre Luke works in Industrial Design and Music Performance.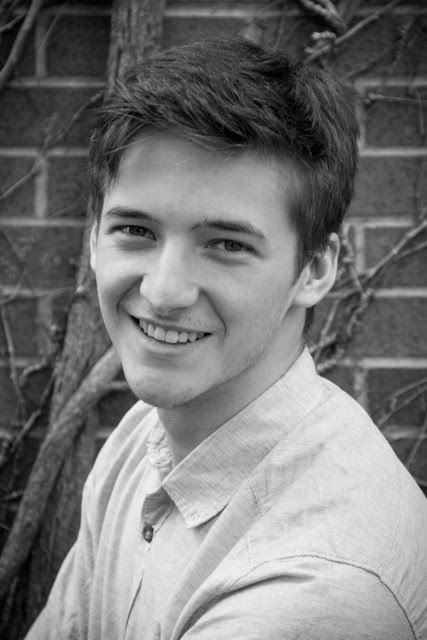 Dylan Shumka-White - Alpha Minor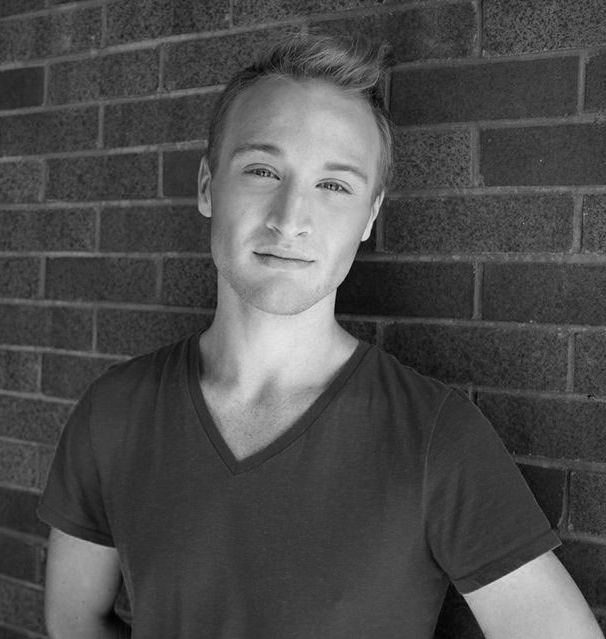 Dylan grew up in Kenora, Ontario, moving to Toronto to pursue a degree in Devised Theatre at York University where he helped form Theatre Parallax Toronto (TPX) when they performed "KATA" at World Stage Design 2013 in Cardiff, Wales. As a Resident Devisor of TPX, who's specialty is physical/movement based theatre, he focuses mainly on the creative aspects of projects such as choreography and dramaturgy with a high priority given to performance. He is heavily influenced by the surrealist, futurists and absurdist movements and aspires to try his hand at Co/Assistant Directing.
Recent works include: "Orpheus and Eurydice" (Theatre TOnight, 2016); "SILK" (Hamilton Fringe Festival, 2015); "MacArthur Park Suite" (Rhubarb/SummerWorks Festival, 2015); "An Apple a Day" (Division Performance Art Festival, 2015); "Paris' Fairest" (York University's PlayGround Festival, 2014).
Marie-Claude Valiquet - Stage Manager
MC is thrilled to be working with the TheatreParallax team. Her recent credits include: Airborne: The Bessie Coleman Story Workshop (Firebrand Theatre); Breath In Between Workshop (Crow's Theatre); Beneath Springhill: the Maurice Ruddick Story (Thousand Island's Playhouse, Collingwood Theatre); The Container (Theatre Fix); Church Basement Ladies: A Mighty Fortress Is Our Basement (Victoria Playhouse Petrolia); Scarberia (Young People's Theatre); Panamania North Stage (Toronto2015 PanAm Games); The Sound of Cracking Bones / Le son des os qui craquent, (Pleiades Theatre), Apocalypsis, Tomorrow's Snow (Luminato); Museum of Nature Re-opening & Celebration (Momentum Planning & Communications); The Immigrant (Harold Green Jewish Theatre Co.) Arcadia (Shaw Festival/Mirvish Productions). Her upcoming projects include Boy In the Moon (Crow's Theatre). Graduate of Ryerson Theatre School, Marie-Claude apprenticed at the Shaw Festival, Tarragon Theatre, Ross Petty Productions, and Soulpepper.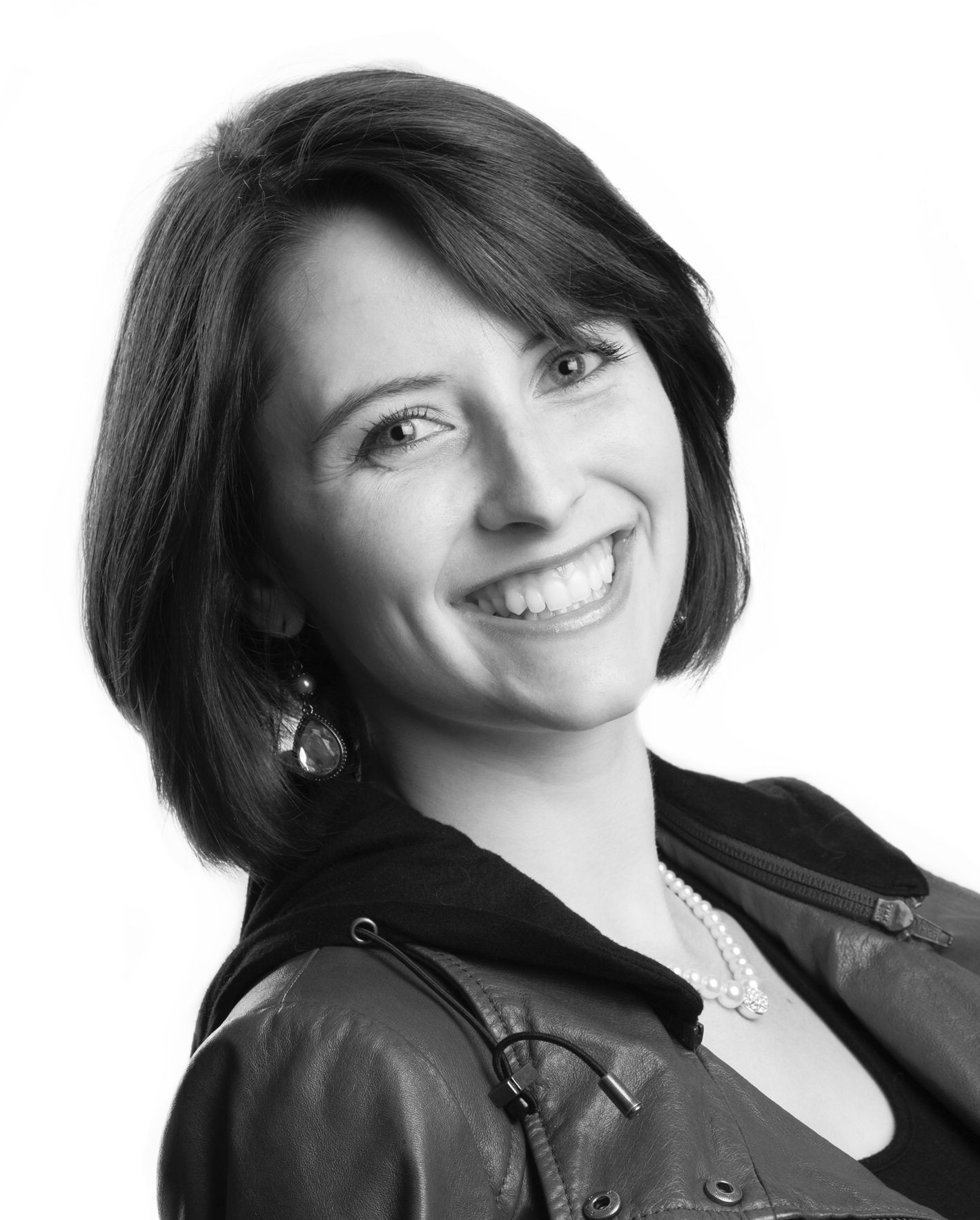 Ross Hammond - Sound Designer
Ross is a performer, writer, and sound designer in the Toronto Theatre Community. Graduating from York University's Devised Theatre and Playwriting programs, Ross has a fascination with what makes plays tick, and believes that a comprehensive auditory experience is a subtle yet key element to grounding an audience in the world on stage. This is the second iteration of KATA that Ross has had the pleasure of working on, and it has been an absolute pleasure throughout. Ross would like to thank the Theatre Parallax team, as well as everyone involved in all of the steps of creation - starting as a school project all the way into the force it has become today. Ross also designs soundscapes for radio plays produced through his theatre company, House of Rebels Theatre.
Chin Palipane - Lighting Designer
Chin is a Toronto-based theatre creator and lighting designer. A graduate of York University's Theatre program with a specialization in Creative Ensemble, his primary love is devising original work. He also greatly enjoys playing with light. His designs have premiered in multiple provinces and states across North America, and most recently debuted at the Edinburgh Fringe! (Adventures of a Redheaded Coffeeshop Girl) He would like to thank his friends and family for their support and hopes you enjoy the performance!